Class of 2022-2023 KEA Fellows Graduate at Delegate Assembly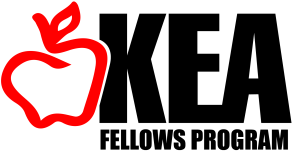 During the 2023 KEA Delegate Assembly, a select group of KEA members graduated from the KEA Fellows Program and received certificates for their achievements. The KEA Fellows Program was founded in 2013 to foster and mentor emerging leaders in the association.
Fellows are mentored by members of the KEA Executive Committee and are immersed in learning the duties and responsibilities of KEA leadership. During their year in the program, Fellows attend local, state, and national association events to study, foster and develop a leadership style that serves them best.
The KEA Fellows Class of 2022-23 is the tenth group of Fellows to graduate.
This year's KEA Fellows are: Lisa Moore, First District; Melissa Reed, Second District; Jacob Sturgeon, Third District; Katelyn Carman, Fourth District; Roger Trussell, Central District; Dawn McNew, EKEA; Kennita Ballard, JCTA; Beverly Daniels, KESPA; Sara Fay, NKEA; Rachel Byers, UCEA; Teresa Brewer, UKREA; and Paige Jones, AE.
Applications for the 2023-24 class of KEA Fellows are now being accepted.  All Active members of the association are eligible to apply; KEA strives to select at least one participant from each KEA governance district.  The deadline for Fellows applications is July 10, 2023 at 5 PM Eastern.  Apply today!