PRO'S CORNER: Expanding Testing Possibilities with Edulastic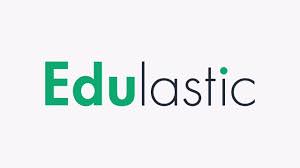 By Lisa Hanson, NBCT. Hanson is a fourth-grade teacher at Northern Elementary in Scott County and is the 2022 KEA Teacher of the Year.

Looking for a website to help boost your students' test taking skills? Are you looking for a new way to provide formative and summative assessments? I may have an answer.
While in a Professional Learning Community (PLC) meeting one day with my principal, she told us of a website suggested by the district technology coordinator. She said that Edulastic.com is a great site to develop a wide variety of questions to simulate the questions students receive on state testing. Example: the site offers drag-and-drop type questions, dropdown menus for answering, matching tasks, and so much more. Being a technology-minded person, I was curious to see how the site worked.
As always, there is a learning curve when discovering a new site, especially when your learning is self-taught. Does this site have all the bells and whistles that I would like? Absolutely not. However, there are many benefits to the site. The different question types, the test bank, and the easily readable data are perks to the site. Even though it has been around since 2014, the site was new to me. Let me introduce you to the highlights of Edulastic.
Getting Started and Creating Assessments
As with many sites, Edulastic allows a free account for educators. I just signed in with my Google credentials. The site does offer a premium account, which has a lot more features. However, this article will only be focused on the free account usage.
To get started, teachers can create a new class on their page, or they can sync their Google Classroom rosters with the site. Once this is set, then you can focus on making assessments for your class.
My suggestion is to start at the pre-built assessment library. The site has over 100,000 tests to explore. You can view the assessment and even clone it. When you clone it, then you can add and delete questions to suit your needs. There are even Kentucky state testing released item exams available. Edulastic also has a large library of pre-made test questions.
You can make new questions to use for your own assessments, with options to enhance them by adding text, videos, images, and more. What I especially love about this site is that there are over 30 question types. Not only is there multiple choice, but you can develop questions that are fill-in-the-blanks, hot spots, and even make questions that require your students to graph coordinates. With many assessments moving away from the straight multiple-choice option, Edulastic starts getting students to think differently.
Teachers can also make their own assessments using the Edulastic's library of questions, which also includes any questions that you may have published on the site. After the assessment is made, you can review it and make changes, such as rearranging, adding, or deleting questions. Once you publish your test, it can be shared with your district, school, individuals, or just anyone who uses the site. Now you are ready to assign the assessment to your students. You can even specify which students you want to assign it to if you don't need the whole class. A shareable link will be provided, or you can have it sent to your Google Classroom page.
What Do the Students See?
I, of course, had to use my fourth graders to test out a math assessment using Edulastic. I really like the fact that students have access to many tools (e.g. drawing, text, math tools). They also have an item cross out feature, a line reader, and they can bookmark questions to remind them to come back to it later (this is similar to our state testing).
Once students submit their answers, then they receive a performance summary of their results in graph form. They instantly see which questions they missed and their overall percentage for the assessment. Plus, they can view a mastery of standards report. This is great to use for students to self-assess and make goals for making improvements on standards.
Teachers can make comments on the overall assessment or on specific questions. Students can then go back to the same assessment link on Edulastic and read any feedback given to them, as well as review past assessment scores.
The Teacher Dashboard
What I love about Edulastic is that I can receive immediate live feedback of my students' responses when they start submitting. The "Live Class Board" displays the class average and shows if my whole class is completed with the task or not.
The board also displays a bar graph for each question and whether the question was answered correctly or not. This is a useful tool to get instant feedback to help guide your instruction.
Other features:
There are individual display boxes for each student that can be viewed to see their individual responses and a personalized graph.
A whole class graph for each question is provided that will display the students' initials and how they did on each question. Very visually appealing!
A report is provided that breaks down the standards and how students did on each standard.
Score reports can be downloaded into an easily readable spreadsheet.
A score report for each student can be printed that contains the question, how they responded, and their score for that question.
Students' scores can be synced to Google Classroom, so they can view them later there.
Edulastic provides the tools we need to assess our students and to sort the data into graphs to quickly guide our instruction on the right path for our students. If you are looking for an assessment alternative, then experiment with Edulastic.
Thank you!
The Kentucky Education Association (KEA) has now announced the 2023 KEA Teacher of the Year. It has been my privilege to serve in this role for a year and share my thoughts about various websites. Hopefully, I have persuaded at least a few educators to use a site or two and have brought some insight into how and why you should use them.
As with anything in education, the enormous amount of work on our shoulders is never ending. We are constantly faced with learning new programs, strategies, and assessment ideas. My final piece of advice is to keep an open mind and embrace the opportunities given to you. You will be glad you did. –Lisa Hanson