PROFESSIONALISM
EPSB Approved Trainings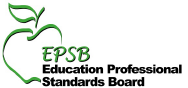 The  Kentucky Education Professional Standards Board assigns and approves trainings that meet the needs of educators for various reasons. KEA, NEA, and our collaborative partners, Teacher Coach & PLB have many trainings that have been pre-approved on the EPSB list.
If you have been assigned a training by EPSB, you may view an updated list of courses that are approved by EPSB by visiting the EPSB Approved Course List on the EPSB Website.
Each course provided by KEA or our collaborative partners can be found in the KEA Professional Learning Catalog, as you Search By Topic, you can select a course that satisfies your EPSB requirements and view the detailed information on how to register and complete that course.    
If you have any questions please contact KEA Director of Professional Excellence, Michelle Grimes Jones, mjones@kea.org