KEA Teacher of the Year, Education Support Professional of the Year applications open through January 31!
Are you or a fellow teacher or ESP deserving of the ultimate statewide honor?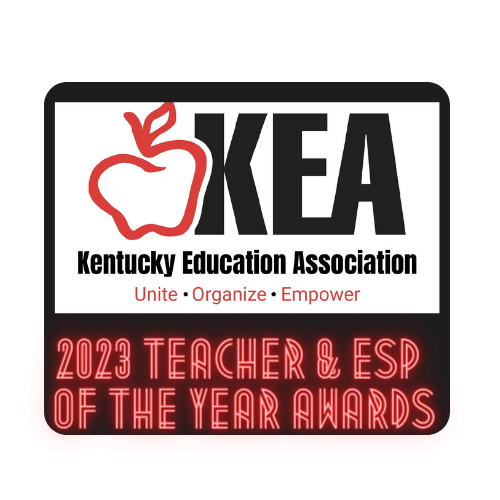 Thousands of teachers and ESPs across Kentucky work hard every day for our students and schools. But each year there can only be one winner for each of KEA's Teacher and ESP of the Year awards. If you or someone you know would like to apply, please read the information below!
The KEA Teacher of the Year Award recognizes, rewards, and promotes excellence in teaching and advocacy for the association. As well, the KEA ESP of the Year Award recognizes the contributions of Education Support Professionals to their schools, communities, and their profession. Each winner receives a $1,000 cash award and is honored at the KEA Delegate Assembly each year. The 2023 winners will be submitted to NEA to be considered for the 2024 NEA Teacher of the Year and ESP of the Year.  
encourage all applicants to preview the application requirements to give yourself enough time to collect all required items, including letters of recommendation. Each KEA local affiliate may submit one nomination per year, per award, so coordination with applicants and local associations is required. The deadline for submissions is 5 p.m., Eastern, Monday, January 31, 2023. To review rules and requirements and to apply, visit the KEA Teacher of the Year Award here and the KEA ESP of the Year Award here.