Spring Membership Drive Drawing Winners Announced!
More than 400 new educators became KEA members last spring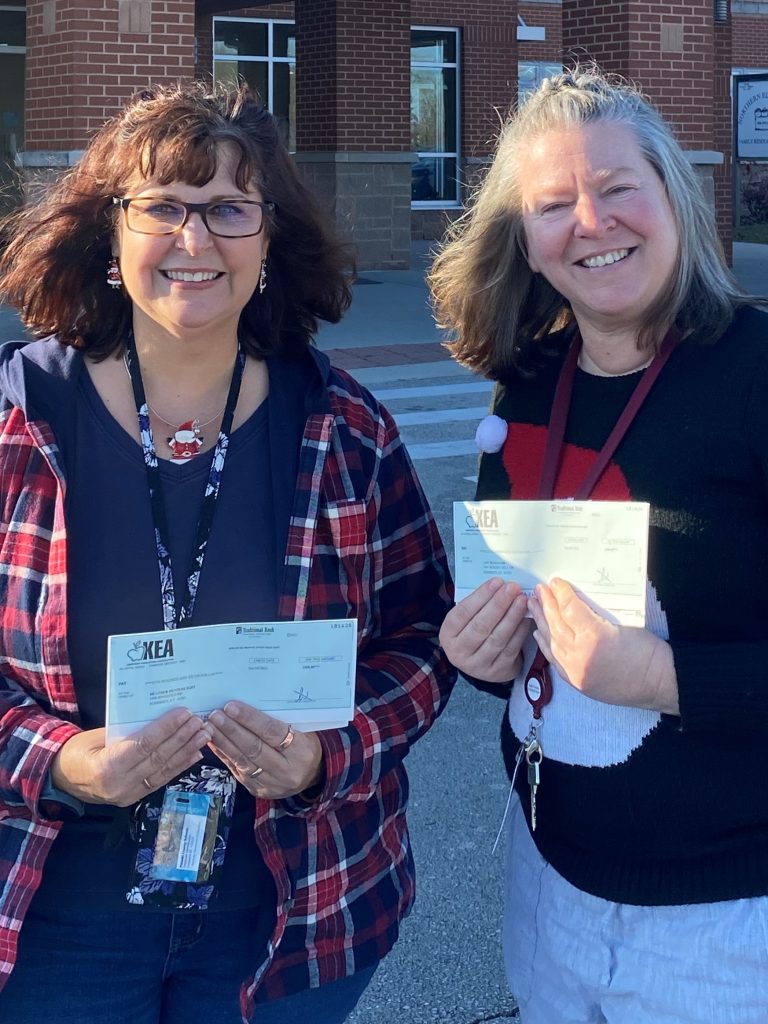 Congratulations to the winners of our Spring New Membership Drive drawing! On December 1, we drew one lucky winner and the member-recruiter from each of our Uniserv Districts on Facebook Live. Both receive a $500 prize and will be presented a check soon!
Congratulations again to our new KEA members as well as to our current members who supported them in the smart decision to join the Kentucky Education Association!
Here are our Uniserv District winners:
District 1: Recruiter – Todd Terry; New Member – Gregory Tutt
District 2: Recruiter – Melissa Lutz; New Member – Kimberly Pride
District 3: Recruiter – Jennilin Long; New Member – Felicia Velotta
District 4: Recruiter – Heather Centers; New Member – Chelsea Morrison
District 5: Recruiter – Brandon Miles; New Member – Katelyn Carman
District 6: Recruiter – Marie Stevens; New Member – Julia Marshall
District 8: Recruiter – Amber Snell; New Member – Alexandria Howard
District 10: Recruiter – Susan Greene; New Member – Rachel Hall
District 12: Recruiter – Heather Henderlight; New Member – Amy Hammond
District 13: Recruiter – Rachel Mercer; New Member – Rikki Dressman
District 14: Recruiter – Tonya Branch; New Member – Amanda Campbell
District 15: Recruiter – Jodie Carnes; New Member – Hannah Allen
District 24: Recruiter – Melissa Plank; New Member – April Skaggs
District 25: Recruiter – Michelle Porter; New Member – Summer Sebastian
District 27: Recruiter – Amanda Turner; New Member – Douglas Hale