PRO'S CORNER: Getting Students to Share their Opinions and Comments with Padlet
By Lisa Hanson, NBCT. Hanson is a fourth-grade teacher at Northern Elementary in Scott County and is the 2022 KEA Teacher of the Year.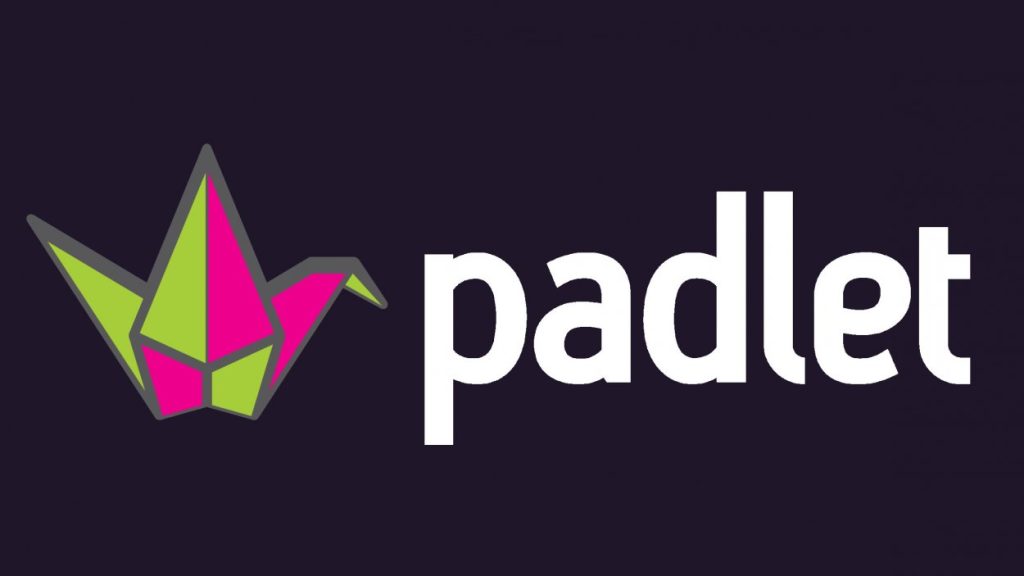 Teachers, if you are like me, you have sat through many professional development sessions where the trainer has used an innovative technology website. And you think, "Wow! This is neat. I should use this in my classroom." However, just like any other website idea, it gets put to the side because you forget about it or don't have time to investigate it further. For me, one of those websites was Padlet. I remember getting a response code and responding to a task and thought about how efficient and clever this site is.
Many years ago, while teaching third grade, I decided I wanted to do a daily "Motivational Board" on my dry erase board that would require students to respond. For example, "Mindset Monday: How are you going to start your week off positive?" I wanted to get students to look forward to providing their opinion, and this also gave me a chance to get to know them better. Relationship building…that's the key!
Flash forward several years later, I had the opportunity to participate in a grant project through the University of Kentucky called Project PLACE. The website Padlet kept popping up in conversation to help students communicate their thoughts. This time, I had the perfect marriage idea – take my Motivational Board idea and have students use Padlet to respond. This was a hit with my fourth grade class! I used this as a morning work assignment, and they enjoyed reading other students' responses. I even had a hard time getting students to leave the site because they discovered so many neat features on how to post their responses.
Padlet is basically an online bulletin board that gives teachers a blank slate for people (students, teachers, etc.) to brainstorm ideas, collaborate, share opinions, and so much more. Created by Nitesh Goel and Pranav Piyush, the prototype of Padlet was originally called Wallwisher. The idea was to create a digital pad to replace paper and pen.
The website is definitely one to look into. Here's some more information to help you get started.
Where to start?
Go to Padlet.com and create a login (or you can login with your Google credentials). I only use the FREE version of this website, which allows you to create three bulletin boards. For me, this is completely sufficient. I just delete boards after I am done with them.
Click on "Make a Padlet." You will then have various options to choose from – Wall, Stream, Grid, Shelf, Map, Canvas, and Timeline. For me, I typically use the Wall option for my Motivational Board responses. However, the Canvas option can be a good way of creating a "web" of ideas for students to build in class. The timeline feature would be a great way for students to provide dates of historical figures or create a timeline of events in a story.
Once the template is determined, then you can modify it in different ways. You can change the color scheme, allow others to comment on posts, and you can set whether others can just read, write, or edit posts. After your settings are in place, then you can share it many ways. I typically like to copy the link and add it to my Google Classroom. But you can also share it directly to Google Classroom, email the link, or share it via social media (if there is a need).
What can students do on Padlet?
Once students have the link, they can add their own comments. Each comment almost looks like a little "note" or box. On this, they can add text, images, hyperlinks, upload documents, add video or audio recordings, take a picture on their device, or even draw.
The site is instantly updated for anyone sharing the space to see it right away. Plus, the space can be accessed by nearly any device.
How can Padlet be used?
Students and teachers can use Padlet in various ways. Here is just a brief list of the possibilities:
Brainstorming – students can provide ideas and comments for a brainstorming session.
Live commenting – while teaching, students can use Padlet to post questions during lessons. Teachers can then address these at any time during the lesson.
Exit tickets – students can write down something learned or add a reflection to a lesson.
Collaborate with teachers – teachers in schools can share resources with each other by giving opinions, placing notes, documents, etc.
Discussion board – a teacher poses a question and the students answer.
Research collaboration – students can post information about their research topic and other students can add information that they know or come across to help their classmates.
How can Padlet be exported?
One of the benefits of Padlet is that there are many options to export the document. The Padlet can be exported as a PDF file, an image, a CSV file, a spreadsheet, or it can be printed. Personally, I like the image feature. This can be saved and then shared with your class. That way, the students don't lose the information if you must delete the Padlet. The PDF feature is nice, but it creates a very large document. The image is one complete picture of all the responses.
If you have never tried Padlet, now is the time to try it. The students instantly become engaged and are very curious as to what their classmates have to say. Everyone gets a voice and has a chance to be creative with their entries. Start off with easy tasks using the website and see where it takes you!