PRO'S CORNER: Analyze Students' Reading Progress with CommonLit.org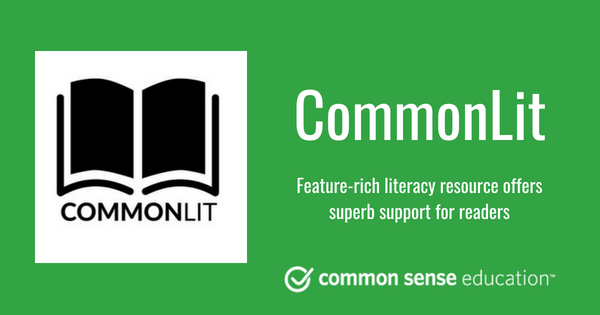 By Lisa Hanson, NBCT. Hanson is a fourth-grade teacher at Northern Elementary in Scott County and is the 2022 KEA Teacher of the Year. 
Being a stronger math teacher, I am always looking for the "next best thing" to help me with my reading instruction. In a self-contained classroom, students vary in their reading fluency and comprehension skills. Thus, finding reading passages for appropriate and differing levels can be very challenging.  
Enter CommonLit.org. I found this website doing many searches on "best websites for students." The site is not commonly mentioned, but when I did find it, I had to check into it. I was very excited to find that this is a free site that has over 2,000 reading passages for grades 3-12. I was also intrigued to find that the site was developed by teachers for teachers. Who else would have the experience to provide the data that other teachers want to see? 
Just for fun, I decided to experiment and introduce the site to my fourth graders. I was curious to see how easily they would access it and find out what kind of data their responses would provide. I was impressed the students didn't have any problems accessing the assignment via a link in Google Classroom. Also, they didn't end up having any questions as they completed it. Afterwards, I was completely blown away with the easily readable data the website provided. Crystal-clear graphs and roster charts were provided where I could easily see how well students performed.
I had to share my findings with my fourth-grade teammates. The data visuals alone made them excited about the site. There have been other reading websites, but we all agreed their data is harder to read and understand.
So, let me introduce you to CommonLit.org. 
Getting started and making assignments: 
Teachers can login with their Google Credentials. When you are logged in, you can easily browse through the reading passages. There are options to search by genre, grade level, literary device, theme, and other ways. The site even has several Spanish language texts available. 
When you find a reading passage, you can preview the assignment as to how the student would view it. This site can be linked with your Google Classroom. With this, you can assign the passage to your whole class or to smaller groups. You can even specify which students need the "read aloud" feature available to them. After those quick decisions are made, then you can decide if you want to assign the multiplication questions only, the short answer questions only, or both. Once these decisions are made, then you can have the assignment and scores posted to Google Classroom, only the assignment, or just get a shareable link. 
What the students can access: 
With the ease of clicking on a link for the assignment, the students can view the reading passage and questions at the same time. They are able to annotate the text by using a highlighter and typing notes off to the side of the document. Students can even change the font size of the articles. At the bottom of each article, it gives a glossary of various vocabulary from the text. This helps with understanding difficult words. Students can also translate the document into 36 different languages. This is especially helpful for any English Language learners you may have and for students in foreign language classes. Students can also save their progress as they work on an assignment, returning at a future time to finish if they cannot complete it in one sitting.
Analyzing responses: 
What really won me over on this site is the data provided by CommonLit.org. First, the site gives me a clear class average and a score pie chart breakdown by percentages. The site provides name rosters that give which questions each student got correct or incorrect, and tells me how many attempts students did on guiding questions. It also gives me lists of which students had the highest scores and which had the lowest. Each question is also tied to a particular standard, so this can aid in analyzing which standards students may be excelling at or struggling with on that assignment. 
Other helpful features: 
CommonLit.org is extremely user friendly and offers many features which teachers may find helpful. These include: 
The stories on CommonLit.org can be downloaded as PDF files.

The student annotations can be viewed by the teacher. This helps to see if students are locating accurate information to answer the questions.

Teachers can "un-submit" a student's response, so students can relook at the assignment. This is especially helpful for the open-ended responses. Teachers can provide feedback to the student for them to go back and correct.

The assessment results for the roster can be downloaded as a CSV file and teachers can print the report as viewed on the screen.

Teachers are informed of which students have completed the assignment, are "in progress," or who haven't started.

There is an overall data tracker so you can see how well students are performing on all the assignments given on the website.

Scores can be released to Google Classroom for the students to view.

org provides a free general reading assessment to give to the students.
It's worth your time to try CommonLit.org with your students. The passages are rigorous, and the data provided will help you move your students to the next level.