So, What's Up with Student Loan Forgiveness?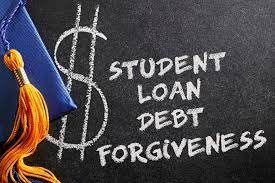 By Guy Kendall-Freas, Affiliate Relations Specialist, NEA Member Benefits
After the rush to submit applications for Temporary Expanded Public Service Loan Forgiveness (TEPSLF) and the legal challenges to the Biden One-Time Loan Cancellation plan, members are asking. I'll break it down into two parts; the first about the Biden One-Time Loan Cancellation and the second about the "limited waiver".
Let's start with the "payment pause". On March 13, 2020, President Trump used the authority provided under the CARES Act to pause payments on Federally held Federal loans and set the interest rate at 0%, giving relief to some 40 million borrowers during COVID.  In the months that followed, this was extended seven times. At this time, payments will resume sixty days after all legal challenges to the Biden plan have been resolved or on August 29, 2023, whichever is earlier. Keep in mind that all of these months with no payment required counts towards the 120 payment credits needed to achieve Public Service Loan Forgiveness (PSLF).
President Biden maintains that he has the authority to reduce or eliminate student loans under the HEROS Act of 2003 and he announced his plan to cancel up to $10,000 of loans for borrowers who earned $125,000 or less in either tax year 2020 or 2021 ($250,000 if married filing jointly) and up to an additional $10,000 if the borrower ever received a Pell Grant. An application was created which went live on October 19, 2022 with a deadline of December 31, 2023.
Almost immediately, there were challenges to his plan, most of which were either dismissed or withdrawn but two found sympathetic courts which stopped the plan from moving forward. However, the Supreme Court agreed to hear the two appeals combined into one case and scheduled arguments for February 28, 2023. It is somewhat encouraging since they could have simply denied the appeals and effectively killed the plan. The Biden administration appears to be on solid ground and has briefed their argument quite well. But, we'll have to wait to learn how the court decides later this spring.
Regarding PSLF, Congress recognized the challenges caused by loan servicers providing misinformation to borrowers hoping to achieve loan forgiveness, and in 2018, they created a "limited waiver" which allowed borrowers to get credit for past payments made using an otherwise non-qualifying repayment option on a first-come, first-served basis. But the $350 million allocated for this quickly ran out. In the summer of 2020, the Biden administration renewed the "limited waiver" without the budget limitation, this time allowing borrowers to get credit not only for payments made using an otherwise non-qualifying repayment plan but also for late payments, partial payments, payments made before consolidation to Direct Loan as well as certain periods of deferment and forbearance.
By the October 31, 2022 deadline, more than 2 million applications were received and over 260,000 borrowers received over $14 million of forgiveness. Processing applications is taking some time, but it appears that 98.9% of applicants will qualify, so if you are one of those who have not heard anything yet, just be patient. Additionally, there are now more than 1.5 million borrowers who are on track for PSLF.
Looking forward, many changes are expected including amending the definition of "discretionary income" for income driven repayment from 150% of the Federal poverty level to 225% and setting a new cap on monthly payments at just 5% of discretionary income while ending interest accrual while loans are being repaid. To stay aware of these and other changes, members are encouraged to enroll in the NEA Student Debt Navigator (www.neamb.com/start) and to sign up for updates from the Dept. of Ed at www.studentaid.gov.
Guy Kendall-Freas is the Affiliate Relations Specialist from NEA Member Benefits assigned to OH, KY and WV and can be reached at gkendall-freas@neamb.com for more information.