Switching to Smart Pay couldn't be simpler. 
Follow these steps to switch to Smart Pay today.

Step 2
Select "Bank Account" as your new method of payment.  This can be done in one lump sum, or in multiple payments (that coincide with your district's payroll schedule.)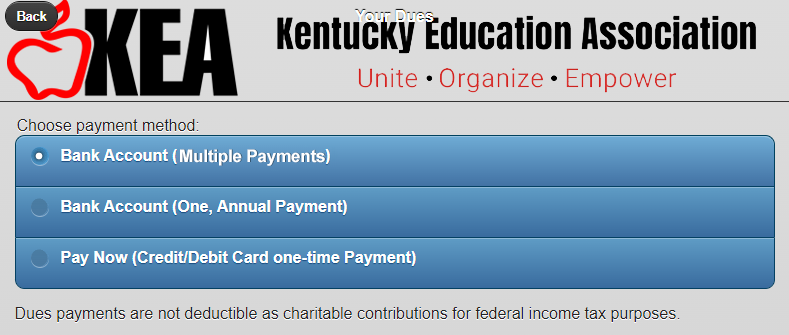 Step 3
Enter in your Routing Number, account type, and your account number.  The next page will confirm your deduction information.  Review it carefully, click the "I accept" button, and then "Confirm."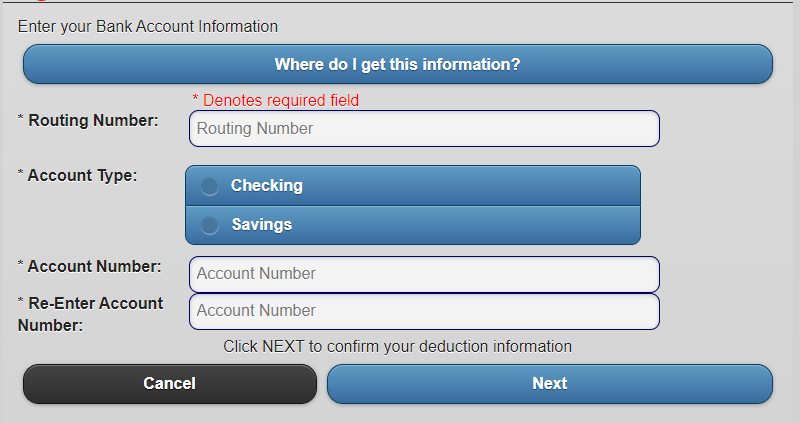 Step 4
You're finished!  You'll end up on this confirmation page, and an e-mail will be sent to the e-mail address we have on file for you.