PROFESSIONALISM
MOC Cohort Support
2023-2024 REGISTRATION IS NOW OPEN
 National Board Information and registration for KEA – MOC Cohort Support is open.  Please enroll in the cohort and a follow-up message will follow with links to all of your meeting dates and times.
MOC Cohort Support
Held Virtually Each Month
This cohort is open to any NBCT that is pursuing their MOC during the 2023-2024 Cycle.   This cohort will meet monthly and consist of a group of NBCT's that are all pursuing their MOC.  Your Cohort leader will take you through various lessons and supports that will assist you with the process of completing the MOC entry for submission.
These meetings will take place the last Sunday of the each month at 3:00 EST/ 2:00 CST beginning in October.
COST:
FREE for KEA members
 $200 for non- KEA members
Cohort Begins:  
September 24 , 2023
If you have a Learn Upon Account, then you can click on any of the dates listed above and go directly to the enrollment page. 
If you DO NOT have an account, please click the link below to create your account in Learn Upon and complete registration.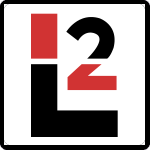 * All MOC options will be found in the "store".