Tags:
Member Benefits
Take advantage of an exclusive auto and home insurance program developed to meet your needs.
California Casualty remains the preferred and trusted auto & home insurance provider for member and employee groups across the country. We protect the men and women who strengthen and enhance the quality of life in communities across America: Educators, Higher Ed Employees, Nurses and Public Safety Professionals.
We are dedicated to providing the savings, value, benefits
and coverage you deserve.
---

WITH CALIFORNIA CASUALTY
Give your athletes a sporting chance with a Thomas R. Brown Athletics Grant. Apply to receive $1,000 for your middle/high school's team.
The California Casualty Thomas R. Brown Athletics Grant was established to provide support to public school sports programs impacted by reduced budgets.
As an employee of the school and a member of a participating education association, you can apply for a grant award for your school's sports program.
To apply for your school, please complete the Online Application. The deadline is January 15, 2022 for grant requests to be considered for the current school year. Applications received after January 15 will be considered for next year's grant program.
For complete grant eligibility requirements and conditions, see Grant Guidelines.
OTHER EDUCATOR PROGRAMS AVAILABLE:

Click Image below for more information: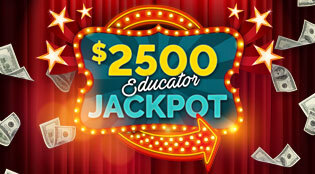 $2,500 Educator Jackpot
Designed to bring a little excitement to educators across the country, this giveaway will award eight members $2,500 to spend how they want!
Music + Arts Grant
This program considers grant requests from music and arts programs in jeopardy or great need of funding.
Click Image below for more information: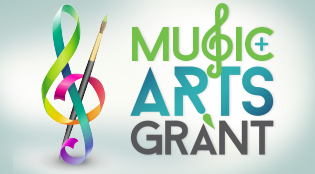 ---
Tags:
General
Kentucky's public schools are made of a diverse population of students. KEA feels it is important that we have a highly qualified and diverse faculty and staff that is reflective of the population of our state, our students, and our public schools. Currently, educators of color comprise only 5% of the Kentucky teaching population, while the state has a 13.7% ethnic minority population. (According the to the U.S. Census Bureau) Consequently, many of our students of color may never see a role model at the front of the classroom who looks like them.
KEA's Ethnic Minority Scholarship is a progressive scholarship program that is awarded each fall to 2 (two) freshman college students who are seeking a degree in Education. The total award is $5000.00 dispersed over 4 years. (Disbursement schedule: Year 1 - $500.00; Year 2 - $1000.00; Year 3 - $1500.00; Year 4 - $2000.00)
This scholarship is open to any person in any of the following: American Indian/Alaskan Native, African American, Hispanic, Asian, Native Hawaiian/Pacific Islander, multi ethnic; who is pursuing a degree in education. The recipient must be enrolled full-time in an educator preparation program in Kentucky. If successful, the recipient will be asked to submit a copy of their schedule (each semester) as proof of enrollment in the educator preparation course of study. Deadline for submission is October 5th, 2021.
In addition to providing financial support, this program will also include a mentorship program. The KEA Ethnic Minority Directors will mentor and support the recipient throughout their educational career. This program will support the recipient not only during their pre-service track, but also through the testing required and other barriers which a student may encounter. The mentorship program provides immediate and continuing support for the recipients throughout their higher education experience and into their career as an educator.
Before you begin:
Applicants will be asked to answer the following as part of the application process:
Why have you chosen to major in education?
What is a barrier/challenge that you have overcome in your education?
If awarded this scholarship, I will be able to:
---
The Kentucky Education Association (KEA), in partnership with the Kentucky Department of Education (KDE), is seeking educators (both certified and classified) to participate in a program designed to equip them with new Spanish language skills to help address opportunity gaps created by language barriers. Selected participants will receive 80 hours of private Spanish language instruction over a two-month period.
The program, called Grammarless, is provided by the BaseLang language school. Upon successful completion of the program, participants who fully engage should be able to hold a brief conversation in Spanish on general, everyday topics. In addition to the lessons, participants will be asked to complete interviews and surveys to provide feedback on the experience. The selected participants will receive the program at no cost.
Due to the limited number of spaces available in this pilot program, participants will be selected through an application process with priority given to educators who need the language skills and who serve high numbers of Spanish-speaking students. Selected participants will be notified by September 30th. There will be four cadres, with each assigned a start date beginning this fall. An orientation will occur prior to beginning lessons. For more information on the program please visit BaseLang or email Eddie.Campbell@kea.org. Click here to apply today!
---
---
Tags:
News
August 31, 2021, 5:00 p.m. to 8:00 p.m.
---
Kenton County Educator Leann Lewis Named 2021 Kentucky Education Association's Teacher of the Year

FRANKFORT, KY (May 25, 2021) – Leann Lewis, a ninth-grade English teacher at Simon Kenton High School in Kenton County, has been awarded one of the commonwealth's most prestigious education honors—the 2021 Kentucky Education Association (KEA) Teacher of the Year Award.

"Leann is one of the most pivotal, crucial professionals—a freshman English teacher who guides students through a meaningful transition between middle/high school. She has the talent, skill and capacity to work with all students regardless of ability or diversity…and her innovative, creative work in Read 180 is a model for schools in our district and state," said Laura Schneider, a fellow teacher at Simon Kenton and president emeritus of the Kenton County Education Association. "Her curriculum continually changes as she envisions the needs of students evolving and changing. This is the hallmark of a great teacher and Leann is one of the best."

Lewis was inspired by her experiences with her teachers as well as at home. Her Mom Sally was a long-time pre-school teacher at church and a Kindergarten instructional assistant. "Teaching has always been my first career choice. I love being a teacher because I love learning and sharing what I have learned," she said.

"I had teachers that gave up their time before, during, and after school and did all they could to engage students in learning," said Lewis. "Since becoming an educator, I use that same philosophy to help students."

Lewis works with a diverse population of students with a variety of values and needs. Some students read grades below their reading level and struggle with food insecurity and emotional issues that make learning more difficult. Through her teaching, Lewis has helped foster a community of learners, developed a reading curriculum that presents her students an opportunity to explore social justice issues, improved a program to enhance freshman success and college readiness, and provided students with the social and emotional skills to succeed.

The award is presented to a KEA educator who exhibits excellence in five critical areas of teaching—professional practice, advocacy for the profession, attention to diversity, community engagement and leadership in professional development.

"Leann Lewis embodies what a KEA educator in Kentucky strives to be, said Eddie Campbell, President of the 40,000-plus education association. "She is dedicated and involved with her students, school, community and profession. She works to make each of them better. She is so deserving of this teacher of the year award."

In addition to receiving this year's KEA award as teacher of the year, Lewis was awarded the 2021 Kenton county school's "Be Like Mr. Rogers" Award, named a top twenty educator in Cincinnati Magazine in 2019, and received the Northern Kentucky Education Association's 2016 Teacher of the Year award.

Lewis graduated from Indiana Wesleyan University in 2008 with a master's degree in education and graduated from Morehead State University in 2001 with a bachelor of arts degree in the area of concentration in English Education with a Teacher Certificate.

Lewis describes herself as an enthusiastic leader at her school. "Throughout my career, I have taken on many leadership roles in the classroom, including team leader and manager of freshman events like orientation and end of year rewards. If it is for my students, there is nothing I will not do," she said.

As for the teaching profession, Lewis serves on her school's site-based decision-making council, leads multiple professional development sessions, and serves as the current local education association president.

During the pandemic year especially, Lewis believes her role as an educator is to be part of the community as well as her school, and to never stop learning.

"As an educator, it is not only my job to participate in the community but to model that for my students; it helps them to see educators as real people and provide a chance to give back to the community," said Lewis.

"This year has proven that as an education community we can work together to learn skills and strategies to support new learning formats, creative ways to engage students in person or virtually. Just because we fill the role of the teacher and manager of the classroom does not mean that we are finished learning. I think that has influenced our students in a positive way as well; to see that learning is not just for school hours but for a lifetime.
###
KEA is the largest labor association in Kentucky and represents more than 40,000 active,
aspiring and retired educators across the Commonwealth.
---
View the News & Information Archives