KEA-AE Ethnic Minority
Leadership/Fall Conference
Tags:
News
---
Ethnic Minority Leadership and Fall Conference
SEPTEMBER 17-18, 2021
Location: Holiday Inn University Plaza- 1021 Wilkinson Trace, Bowling Green KY 42103
Registration & Dinner on September 17- 6:00-7:00pm Central Time
The Ethnic Minority Leadership and Fall Conference will provide attendees with a variety of professional development opportunities. Friday night will be a panel discussion pertaining to recruiting and retaining minority educators. Saturday sessions include praxis help, road mapping your years of college, guest speakers, mock interviews, interview tips and TRS info. This event is FREE to all registered members of the Kentucky Education Association Aspiring Educators program (join now for free @kea.org) and will include conference attendance and sessions, meals, lodging (if more than an hour away), and mileage. We highly recommend that you carpool with fellow attendees if possible.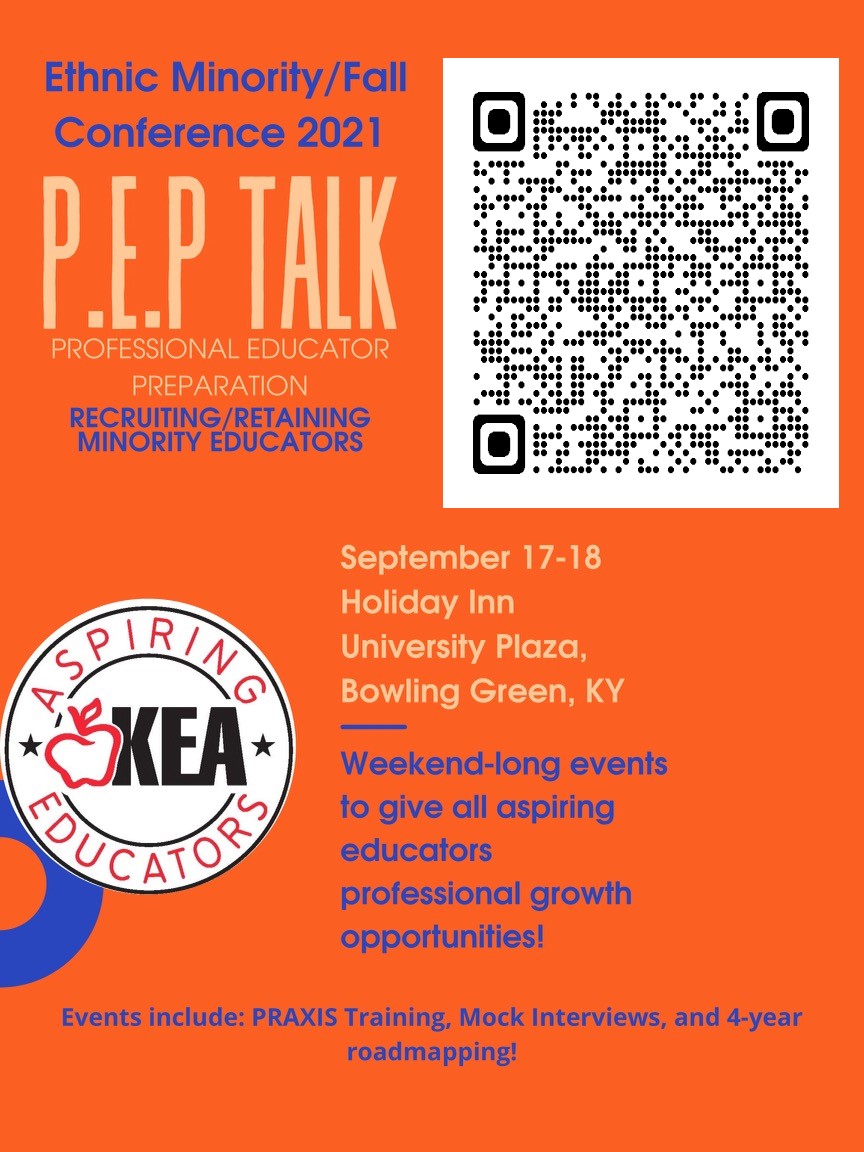 ---
Comments
---
None
---
---
Post a Comment
---
You must be
logged in
to post a comment.
---
View the News & Information Archives