Issues & Action - Raise Your Hand Campaign
No one sees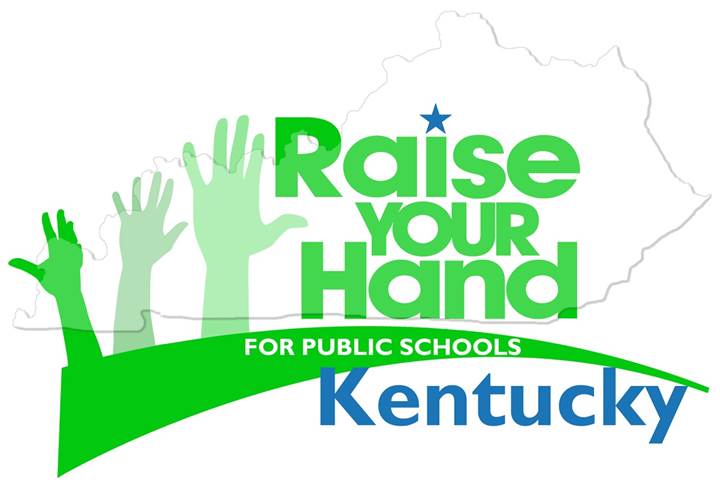 the impact of school funding cuts on students and their own pocketbooks more than KEA members. Whether it's a lack of textbook funds, no professional development, creeping class sizes, or reduced take-home pay, every day you suffer from the state's unwillingness to fund public schools adequately.
Over the next few months, KEA members across the state will organize locally around school funding issues, to send the message clearly to the Kentucky General Assembly that "enough is enough." We're asking lawmakers, all educators, parents, and the community to "raise your hand" in support of public schools.
Visit this page often as KEA will add new ideas and resources throughout the campaign.
Share your ideas, pictures of local activities, and testimonials of how school funding hurts your students and your own economic welfare.
Suggested weekly activities for Spring
On Thursday, 11/21, fifteen representatives of KEA joined hundreds of other education supporters at a summit on education funding. Students, parents, teachers, superintendents, the Commissioner and the Lt. Governor all called on legislators to support our schools.
Dunbar senior pleads case, asks lawmakers to restore millions to schools
CN2 Videos and Story: Stu Silberman, Executive Director of the Prichard Committee, Commissioner Terry Holliday, Lt. Gov. Jerry Abramson
KSBA list of the local school districts whose board have adopted school funding resolutions
Raise Your Hand Postcard - Card Front; Card Back
Kentucky school districts turn to local taxes in search of funds
---