2015 KEA Emerging Leader Program
Tags:
Conferences
---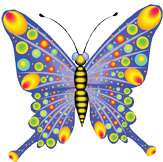 Are you fairly new to KEA? Do you hold no elected or appointed leadership position? Do you want to become more engaged in KEA activities? You could be an Emerging Leader!
The purpose of KEA's Emerging Leadership program is to identify, train and equip a racially and culturally diverse group of potential leaders to carry out the mission of KEA.
Up to 30 newer KEA members will be selected to participate. You may nominate yourself, or a KEA leader may nominate you, or your KEA UniServ Director may nominate you.
Training will be held June 22-23, 2015 at the Embassy Suites Hotel in Lexington.
Complete the form and return it by May 11 to Mary Ann Bankenship, KEA, 401 Capital Ave., Frankfort KY 40601. Participants selected will be notified by May 18, 2015..
Comments
---